The Future of Condominium and Homeowners Associations Financial Services
View Your Account
Pay Maintenance Fees
Update Mailing Address
Request Documents
Estoppels, Questionnaires, Refinancing Documents
Welcome
Juda, Eskew & Associates was established in 1984 to provide association financial services to clients throughout Florida.
We use custom-designed software in our firm to comply with the unique accounting and financial reporting regulations of associations.
Our client services are to provide associations with an unparalleled level of monetary responsibility to your Association.
Thank You
To all of our existing clients we truly appreciate your business, and we're grateful for the dedication and trust you've placed in us. We look forward to broadening our client base as well as strengthening our remote client capabilities throughout Florida. We hope to have the pleasure of doing business with you for many years to come.
Kimberly A. Juda, C.P.A., Managing Partner

Juda, Eskew & Associates is now in their 39th year of providing  Association Financial Services to Clients. Our Partners, Kimberly Juda and Carol Eskew have over 60 years of combined years experience.
Industry News
Florida Condominium Act – Florida Statute 718
As many of you are aware, effective for January 1, 2019, Florida Statute is requiring condominium associations with 150 or more units to digitally post certain association documents on the web. I am pleased to inform you that to meet the requirements of the Statute we are expanding our services to provide monitored secured web-site documentation reporting portals. We will be utilizing our own proprietary software custom written for direct compliance. Web access will be through authenticated passwords and accessible only to the units owner and employees of the association. These services can be tailored to accommodate the associations' specific needs. In preparation of offering this service we have not only designed our own software, but have also enhanced our overall system to allow for the increased traffic to these portal sites.
New Client Portal
July 24th
Release of our updated Client Portal
Coronavirus Concerns
March 16th
Updates for our clients and customers from Kim Juda, Managing Partner.
Blog
The Latest News & Updates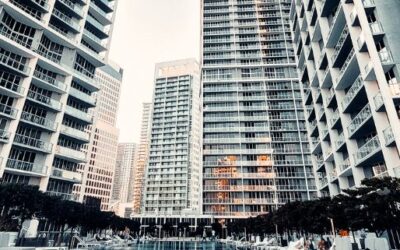 In 2017, the Florida Legislature amended the community association statutes to formalize the estoppel certificate process and to establish the amount association were permitted to charge for providing the estoppel certificate. Prior to 2017, the statutes stated that...